Bathing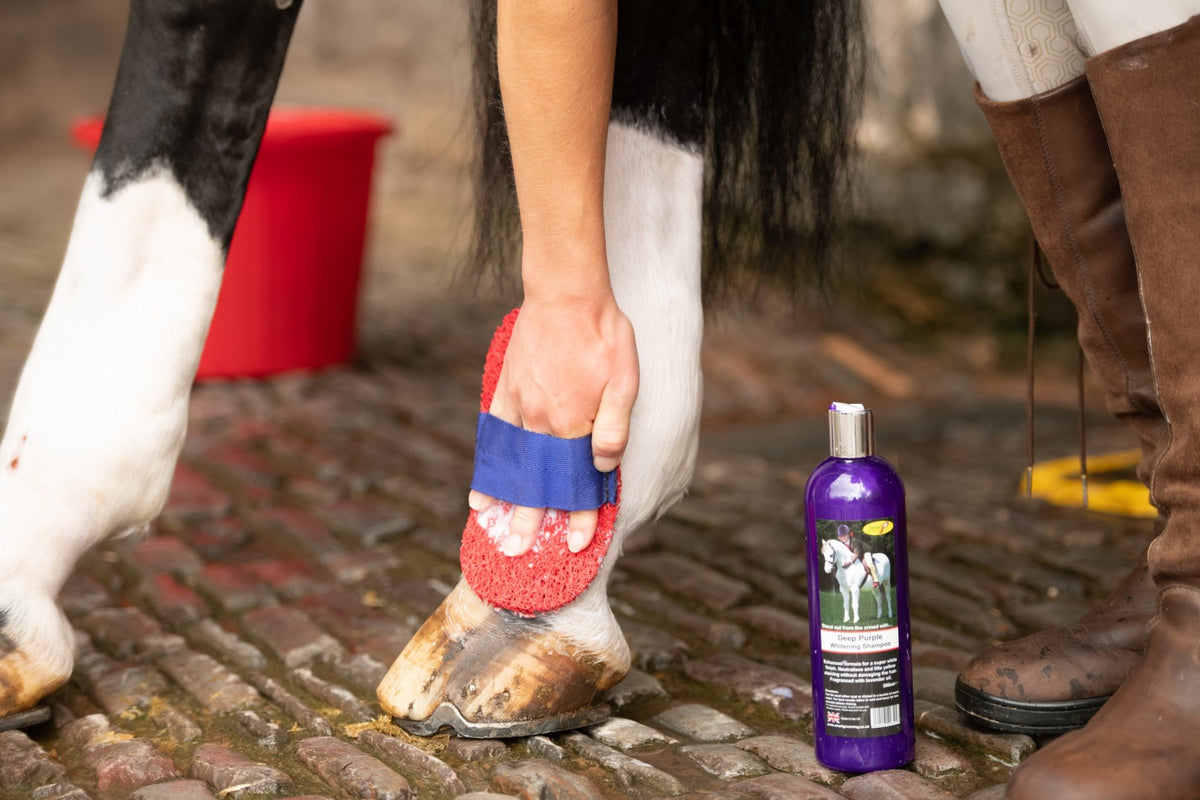 Smart Grooming is synonymous for their Grooming & Trimming Products.  Winning "Best Product of the Year' in 2006 for their Smart Tails – the humane thinning comb.  Smart Grooming now have a range of Show Prep products to compliment there trimming products.  All these products are trialled and tested by a wide range of testers from home producers, amateurs to professional equestrians who are at the top of their game.  Here at Fetlox we use the products for our own horses so have absolute confidence in the range. 
Bathing
Before a show/competition we wash our horses the day before.  We use warm water (hand hot).  We like to use the Lavender Shampoo, as the added lavender oil promotes healthy skin as well as making the experience more relaxing. 
For Grey horses we recommend using the Deep Purple Shampoo to remove any stains or dirt.  For stubborn stains we recommend applying Deep Purple neat to the stain and massage in – leave for 2 minutes and rinse this will really lift the any stains. 
In addition to these products we like to use the Smart Grooming Super Groomer which can be used dry or wet to get into all those nooks and crannies.
|
Posted on April 08 2020